Acropolis: Inspirational photos #1
Sunday, January 15, 2012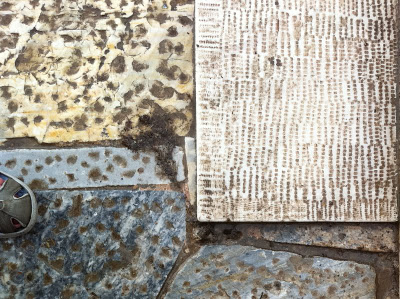 The last couple of days I have been sorting through my photos. My husband and I travel a fair amount and I tend to take SO many pictures. Most of my photos are inspirational photos for future textile design work and I thought, I would share some of my 'artsy' photos in a couple of blog posts with you. Hope you'll enjoy them!
The following photos are a slightly different take of
Acropolis, Athens, Greece
. While vising this amazing place, we got caught in some heavy showers. The moisture brought the colours out in the beautiful ancient paving on the stairs leading up to Acropolis.